The Business of Milk Farming 
The demand for milk is rising at a rate that is faster than the ability of farmers to provide milk. The Food and Agricultural Organization (FAO) of the United Nations says  "A healthy productive population is increasingly recognized not only as resulting from but also as an important prerequisite for poverty reduction and economic and social development.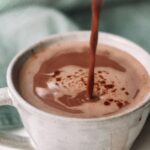 I was raising a cup of creamy hot chocolate to my lips yesterday, whilst switching channels, when suddenly a documentary on scientific innovations in the dairy sector in Nigeria popped up. I almost choked on my drink and my curiosity led me to more fervent research.

The above is a vast statement, but if you want to boil it down to its core parts, then the best way to achieve this goal is to grow future generations through means of providing a nutritious diet, including more dairy products.
The demand for milk is rising at a rate that is faster than the ability of farmers to provide milk. This might be due to the fact that Nigeria does not have enough cows in its country and only uses about 1% of the country's land for cattle grazing.
Just as for us, milk is the key ingredient of a good cappuccino or well prepared latte. It is also essential for cooking and baking, added in coffee drinks is important for maintaining the rise of bread.
How to make money from the growing demand for milk
In the dairy sector, developed countries have employed scientific and technological innovations. Surely, the improvement in the quality of dairy products shows their hard work and efforts. For this reason, developed countries export milk to the under-developed countries. It is also worth mentioning that the world's top three largest milk producers are India, European Union and USA.
The demand for milk in Nigeria is an opportunity to generate revenue internally. As we can gather, this is one way to promote the Nigerian economy, particularly with the abundance of cows and use of technology.
Besides, to astound you, did you know, apart from the imperfect production process, Data by AsokoInsights reveals that the country has 20 million cows — the fourth-largest herd in Africa — but only 11.5% are used for milk. In contrast, 88.5% go towards producing beef.
The quest for indigenous milk
According to Asokoinsights, a  cow in Kenya, one of Africa's largest producers of dairy products, produces 30 liters of milk daily compared to a cow in Nigeria, one of which is producing a paltry 1.5 -2 liter daily. As stupefying as it might sound, its true.
With a little more statistics to enlighten your comprehension, in 2019, the Nigerian Dairy Development Program (NDDP) was intended to help address the neighborhood dairy area's issues. Thus, profited 198% expansion in milk deals.
In April 2021,  250 Jersey cows in Ikun Dairy Farm, Ekiti State, Nigeria. Oyebode indicated that, low-yield cows are one of the area's difficulties. Hence, as you can conclude, the imported cows can create more milk.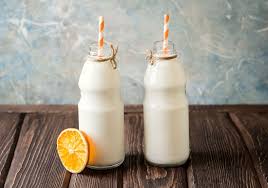 Be that as it may, Alhaji Muhammadu Damakka Abubakar, accepts in any case on low-yield cows. As he indicated, the issue is the innovation utilized in milk assortment. 
He likewise expresses that utilizing an innovatively based draining situation, with the correct equipment and utilizing the neighborhood cows ideally ought to be their need. He likewise adds that a barrel of milk is worth more than raw petroleum. Who knew you could say all of this about something called milk?
Nevertheless, the numbers on the interest of raw petroleum in Nigeria as expressed in Bloomberg. As per Leadership invalidate Abubakar's cases, anyway milk stays a significant area wellspring of income.